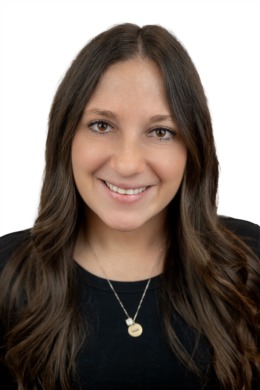 With over $8 million sold from 2021-2023 in Boston, Alex combines an extraordinary range of experience in residential real estate with the highest level of customer service. She brings professionalism, authenticity, and passion to all facets of the industry as she feels confident in her ability to weather any market condition.
Alex's repertoire of clients ranges from first-time homebuyers to seasoned, luxury buyers and sellers. With a proven track record of delivering exceptional results for every client she serves, Alex's attention to detail is unparalelled. Working with Alex makes the home buying or selling process as seamless and efficient as possible by quickly assessing a client's specific needs and presenting them with a full range of options available to suit both lifestyle and budget.
Her past clients have described her as honest, determined, and patient. "Alex responded quickly to my questions and always showed up on time. Her understanding, determination, and support were greatly appreciated. She gave us sensible advice and thanks to her, we were able to end up in a really great condo." Jackie, V.
With 10 years of experience in digital marketing, social media marketing, journalism, and communications, Alex is well known for her marketing and deal-making prowess. Building trust with her clients is of the utmost importance and she deeply values agent-to-client relationships long after closing. Wherever her clients are, she is there to serve. Prior to real estate, Alex worked as a Social Media Manager in New York City helping top-earning real estate agents build their brand on social media. 
Raised in Avon, Connecticut, Alex currently resides in West Hartford with her husband and their 2-year-old yellow lab, Rudy. She has an eye for photography and interior design. A few of her hobbies include fitness, cooking, and traveling. From a philanthropic standpoint, Alex has a longstanding commitment to St. Jude Children's Research Hospital as she raised over $1 million dollars for the hospital in her four years at the University of Pittsburgh as a member of the Delta Delta Delta sorority.
Alex is committed to delivering the highest level of service as she connects you with not just a house, but with a home. Alex prides herself as being an expert negotiator and client advocate as she empathizes with the fact that the home-buying and selling process can be tough. Because of this, she brings her unmatched energy to every step of the transaction. Give her a call or connect with her on Instagram to find your next home!